CHOYCES Academy Charter School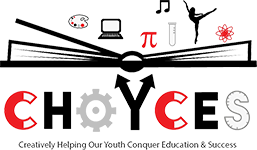 We are in the process of applying for Charter School status in the Roosevelt, NY area. Please continue to visit our website for ongoing updates on our progress.
Our mission is to:
"Creatively Help Our Youth Conquer Education & Success through the use of creative instruction to meet the immediate needs of all children, while cultivating their creative gifts. Our goal is to use a variety of resources to prepare children for college, careers, and beyond."
Want to learn more or have feedback for us?

We welcome prospective parents and community members to send any
inquiries through the form below.