A Tutor's Objective; Getting the most out of your child's Mentor.
By Reneé Medina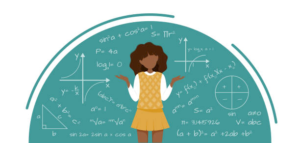 Parents should always want the best for their children, especially when it comes to improving their education.
One way to improve student's academic success is through tutoring. A tutor can help students learn independently while also providing one-on-one learning experiences. In many instances, students are unable to learn in the traditional classroom setting as there can be disruptive behavior in a given lesson. However, there are a few essentials for effective tutoring.
According to an article by theimportantsite.com, tutoring enhances academic performance, boosts communication skills, allows kids to socialize with peers, and increases confidence and self-esteem. Though tutoring is a strong way to enhance your child's academic performance, an article by ​​inspirationeducation.com lists some ways for students to get an effective tutoring experience. For example, consistency is key. Students should attend tutoring lessons at least once or twice a week. There should also be a focus on learning rather than just teaching material. Students should be able to comprehend and understand what they are learning while working with a tutor. This is not just learning how to get higher grades on exams.
Chapman.edu states that when choosing a tutor for your child, it is critical to make sure that they have received professional training. They also need to know how to tutor effectively. In addition, a tutor should be enthusiastic, have the desire to help and have an open mind.
The desire to help should be in the tutor by nature, not because the tutor is being paid.
A student should not become dependent on a tutor as that is not the ultimate goal. The role of a tutor is to help students better comprehend subjects they may be struggling with at school and build critical thinking skills. Remember that tutors are different from teachers; ultimately, tutors should help students become independent learners and overcome academic setbacks.